CPVC SCH80 Pipe Plain End
About Us
kladmin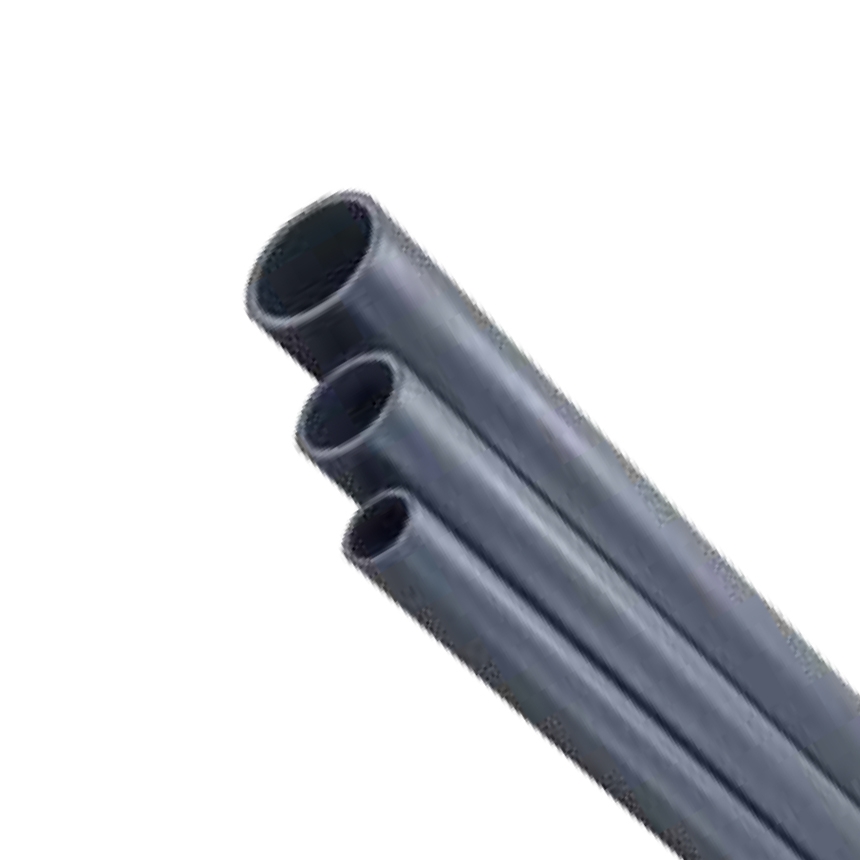 CPVC SCH80 Pipe Plain End
Hershey CPVC (Chlorinated Polyvinyl) Schedule 80 Pipe Plain End
Specifications for CPVC SCH80 Pipe Plain End
Additional information
| | |
| --- | --- |
| Material | Chloride Polyvinyl (C-PVC) |
| Standard | Schedule 80 SCH80 |
Description for CPVC SCH80 Pipe Plain End
SCH 80 CPVC PIPE & FITTING - HERSHEY'S ADVANCED INDUSTRIAL & COMMERCIAL PIPING SYSTEM
Schedule 80, SCH80 Chlorinated Polyvinyl or CPVC pipe & fittings systems have been used for more than 40 years in various system application with proven experience, CPVC piping system has been well applied for different application areas such as metal treatment, pulp and paper, chemical processing, waste water treatment, electronic manufacturer, semiconductor manufacturer, copper foil manufacturer, power plant, food and beverage industry, bio-tech, pure and ultra-pure water applications, it will be more widely utilized in the future.
Full series of system components and fabrication products. Hershey SCH 80 CPVC advanced industrial piping Systems are made of high performance CPVC material. Products are available from 1/2" to 24" that satisfying for your demand.
Advanced piping system with more than 40 years of experience approval.
Hershey's SCH80 CPVC Pipe & Fittings meet with the requirements of chemical resistance and mechanical properties for industrial applications.
Support the planning requirements of industrial and special applications
CPVC SCH80 BASIC PHYSICAL PROPERTIES
| | | | |
| --- | --- | --- | --- |
| PROPERTY | UNIT | MATERIAL TYPE (VCF 001) | STANDARD |
| Tensile strength (73℉/23℃) At yield (5mm/min) | Kg/cm2 Psi | 526 7500 | ASTM D 638 |
| Tensile modulus (73℉/23℃) (5mm/min) | Mpa psi | 2786 404000 | ASTM D 638 |
| Elongation (5mm/min) | % | 50 | ASTM D 638 |
| Specific gravity | --- | 1.50 | ASTM D792 |
| Zod Impact strength (Notched) @73℉ | ft-ibs/in | 1.9 | ASTM D256 |
| Heat deflection under load 264 psi, 1/8˝ bar annealed | ℃ | 102 | ASTM D648 |
| Vicat softening, method(50N) | ℃ | 103.0 | ASTM D1525 |
| FLAMMABILITY UL94 | | V-0 | ASTM D635 |
| Cell classification | | 23447 | ASTM D1784 |
CPVC SCH80 SPECIFICATION & PERFORMANCE
CPVC SCH80 main difference between his cousin, PVC SCH80 is the Superior Fire Resistance. When thermoplastic piping materials are selected, consideration is often given to the fire performance characteristics of the material. Evaluating fire performance involves consideration of many factors, such as resistance to ignition, heat of combustion, limiting oxygen index, flame spread and smoke generation characteristics.
Without the benefit of flame retardants and smoke inhibitors, Hershey CPVC inherently exhibits outstanding fire performance characteristics in terms of limited flame propagation and low smoke generation. When coupled with its excellent balance of mechanical strength, low thermal conductivity, improved hydraulics and outstanding corrosion resistance, Hershey CPVC provides excellent value in terms of safety and performance in wide range of industrial process and ducting application.
CPVC SCH80 Ignition Resistance is 482°C, While PVC SCH80 is 399°C, for comparison, paper burn at 232°C.
CPVC SCH80 Burning Resistance is 60 LOI (Limiting Oxygen Index), PVC SCH80 is 45.
CPVC contains NO ADDITIVES which would provide Nutrient source for Fungi to grow.
CPVC SCH80 PIPE & FITTINGS FEATURES
Hershey CPVC industrial pipe and fittings are extruded/molded from CPVC compounds. The compounds shall meet cell class 23447 as defined by ASTM D1784 and have a design stress of 2000psi @73℉ and a maximum service temperature 0f 200℉.
Pipe : CPVC Pipe meets the requirements of ASTM F441 in Schedule 40 and 80 dimensions. Available in size range 1/2" – 24".
Fittings : Smaller diameter fittings from 1/2" – 14" are injection molded which meet the requirements of ASTM F437 (Schedule 80 threaded) , ASTM F439 (Schedule 80 socket) or ASTM F438 (Schedule 40 socket). Lager diameter fittings from 14" to 24" are fabricated which shall meet Hershey's standard or customer's requirements. Please refer to product dimension and drawing in this catalog for further details.
Primer/Solvent Cement : All socket type joints shall be made up employing primers and solvent cements that meet or exceed the requirements of ASTM F656 and F493 respectively. The standard practice for safe handling of primer and cement shall be in accordance with ASTM F402. Only CPVC primer and solvent cement shall be used when making CPVC solvent cement joints.
CPVC SCH80 PIPE DIMENSION'S TABLE