Silenta 3A Pipe PP Low Noise Pipe Bellmouth X 1Meter
About Us
kladmin
Silenta 3A Pipe PP Low Noise Pipe Bellmouth X 1Meter
RM28.08 - RM273.54




RM18.25

-

RM177.80
Silenta 3A Sound Proof Insulated PP Pipe Bellmouth Socket-End 1 Side (Per 1Meter)
Please note that this item Exceeded the Permissible Volumetric Dimension by Postage Services.
Send us the Inquiry for other Delivery Option available.
Specifications for Silenta 3A Pipe PP Low Noise Pipe Bellmouth X 1Meter
Additional information
| | |
| --- | --- |
| Material | PP (Inner), Mineral Reinforced PP (Middle), PP (Outer) |
| Colour | Light Blue |
| Connection Type | Push Fit |
| Length | 1 Metres (Other length also available, please send inquiry) |
Description for Silenta 3A Pipe PP Low Noise Pipe Bellmouth X 1Meter
SILENTA 3A PIPE PP LOW NOISE SOUND-PROOF PIPE & FITTING SYSTEM
Silenta 3A PP pipe and fitting system is the sound insulating 3-layered sewer pipe system made of Silenta PP which is specially formulated and reinforced for non-pressurized domestic drainage in accoirdance with System Standards of DIN 4109, DIN 4102.
GENERAL INFO
Silenta 3A PP pipe reaches a sound-intensity level of 16dB at 4lt/s flow rate by the officially recognized Fraunhofer Institute, Germany.
Silenta 3A PP Pipe and Fitting is suitable for hot and cold water piping system and can also be used for acidic liquid transfer.
Silenta 3A PP pipe can be used at above and underground drainage system, even at areas with high traffic loads.
Silenta 3A sound insulating pipe and fitting system consist from 40mm to 200mm with and without socket and fittings with various complementing accessories for a full functioning system.
BENEFITS OF SILENTA 3A SOUND-PROOF SYSTEM
Silenta 3A pipe provides excellent sound insulation, creates ideal conditions for buildings and contributes to an increases in the property value along with the quality of life.
Silenta 3A Sound proof system reduces the vibrations and unfamiliar sounds coming from the plumbing system.
Flame retardant according to DIN 4102 standard.
High impact resistance.
Silenta 3A system can be installed without any additional sound insulation system.
Coefficient of Thermal expansion is only 0.06mm/m°K
Operation and Installation temperature climb down to -20°C
Resistant to organic and inorganic acids.
Suitable for ph value between 2 & 12.
Alternative to cast iron.
SILENTA 3A PIPE CHARACTERISTIC
Silenta noise-insulating pipe and fitting are used wherever sound protection, sound proof and high impact resistance is required. Silence plays such a big role in such areas.
SILENTA 3A PIPE AND FITTINGS HAVE BEEN USED AT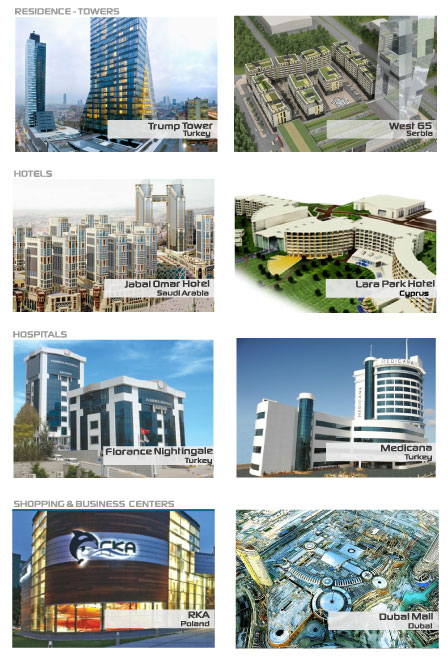 For more information and detailed specification, Please kindly refer to the Product's Catalogue PDF